It may be September, aka "fall-ish", but if you live in Texas, or somewhere warmer, it is going to be warmer out for at least the next couple of months. September can be kind of an awkward/transitional month, so we wanted to share how we would style three different shoe options, and how you can wear them depending on what your weather is (cooler or warmer).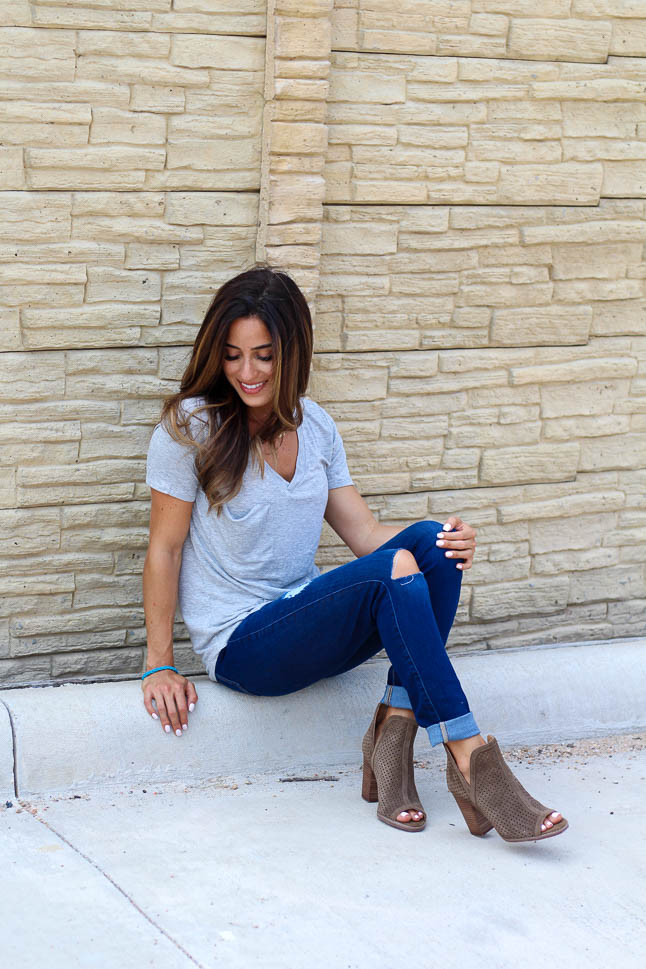 Since it is too warm for boots, we love a transitional bootie that you really can wear all year, but especially in the fall. They are super comfy, and can be worn with dresses, jeans, shorts, and leggings. We love a peep toe version for more of these transitional months because you can still show off your cute pedicure and tan. This one in particular is actually really comfortable, despite the height it gives you. The olive color is a great neutral and something different than the typical tan or browns. This one also comes in a few other colors.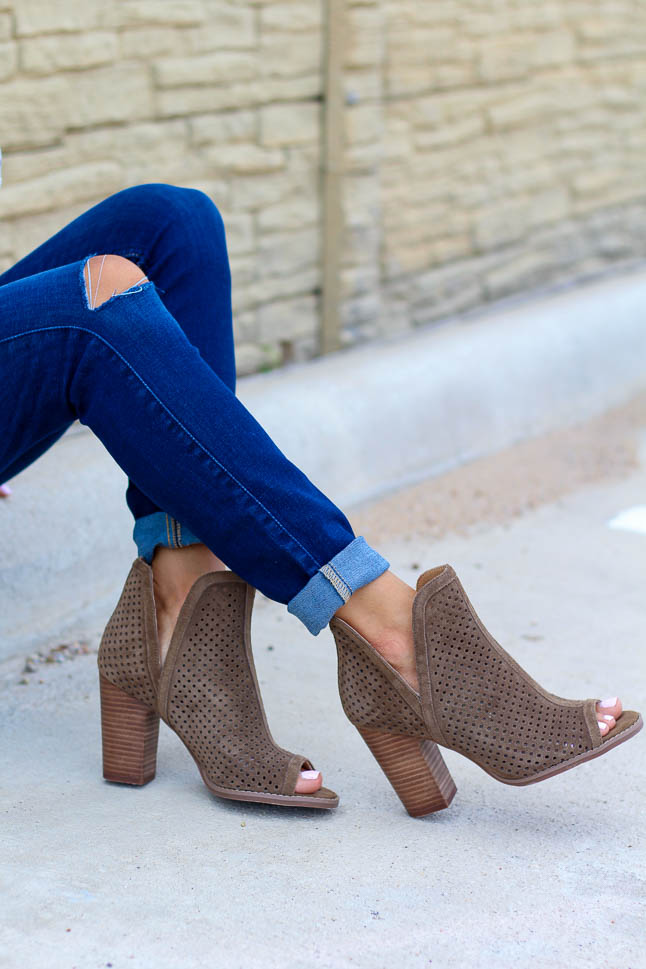 We styled these booties with some dark ripped jeans and a grey v-neck tee. We love this outfit for a casual date night, traveling, or just to run some errands.
Please follow and like us: