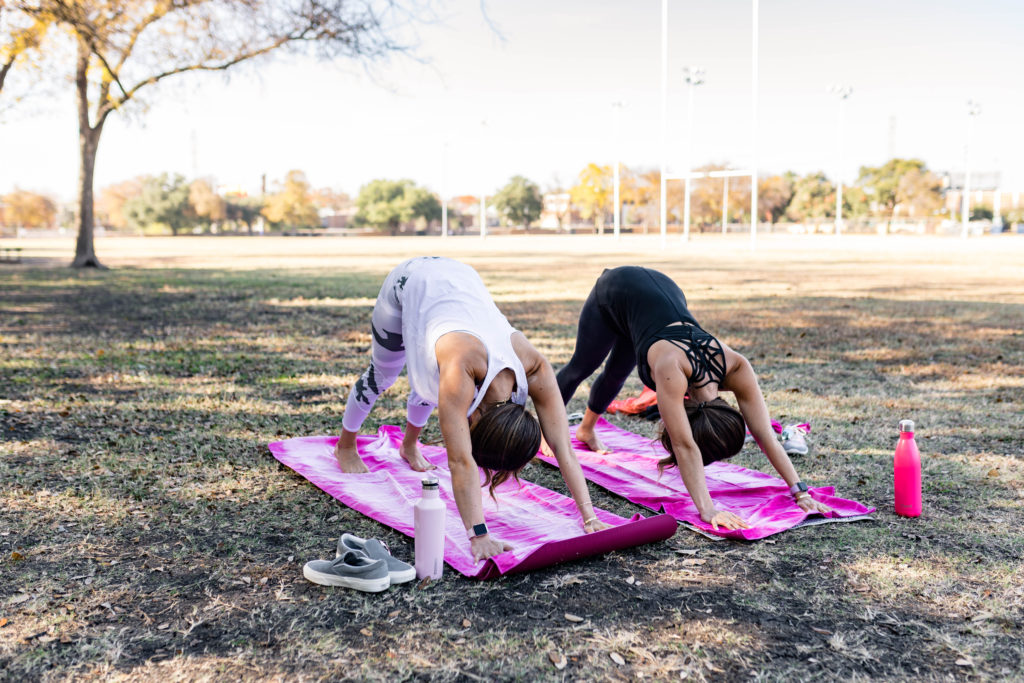 We partnered with Downy to create this post.
Who else loves the feeling after a great workout, whether it is yoga, pilates, running, or the gym, but hates that sweaty, smelly feeling afterwards? We do, and we know we aren't alone! The alternative is going home to shower and change, etc, and that is at least an hour or two of time wasted. The struggle is real! 
We have shared our tips for what we do when it comes to keeping our hair feeling fresh and clean, even after a week of workouts, so we are excited to partner with Downy to share one of our main essentials for yoga to stay feeling fresh.