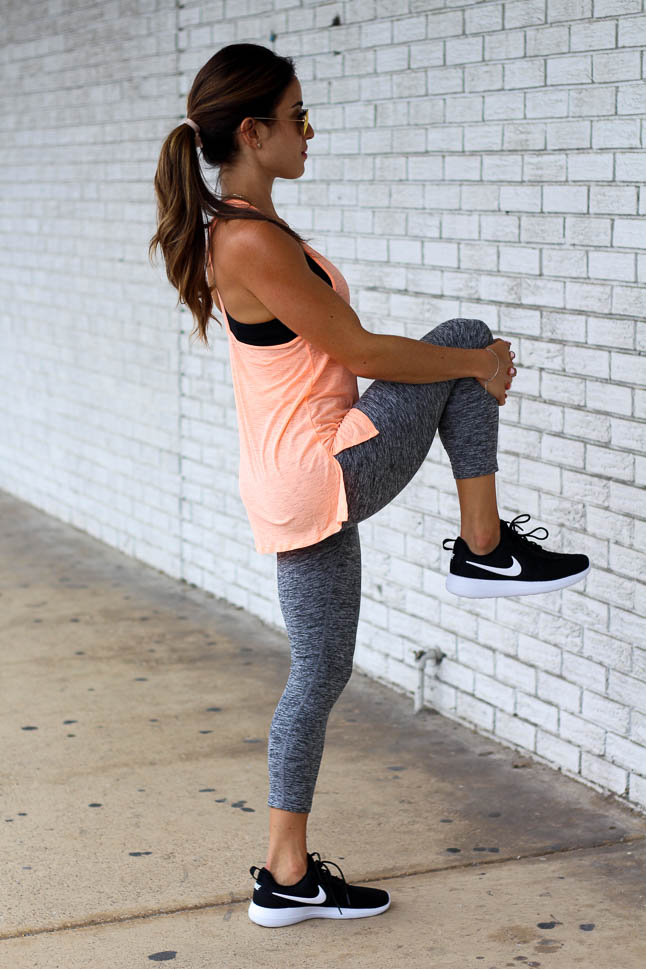 A lot of you all are always wondering what we do for our workouts, and more specifically, what we do for our workouts. To be honest, it is hard to answer that in one, easy answer, so we thought we would break it down for you all in a blog post! Before we get into how to get lean and toned, we want to talk about this workout outfit that is probably one of our go-to looks, especially for workout classes like yoga, or even just going to the gym on your own!
This is one of those outfits that you can wear straight to brunch or lunch after, or even to run errands, without looking frumpy! These leggings are seriously SO soft, you will want to live in them and never take them off. The sneakers (read more about our fave sneakers in yesterday's post) are super comfy, and great for weight training workouts. The tank is lightweight, so it is great for sweaty workouts, and the color is so fun!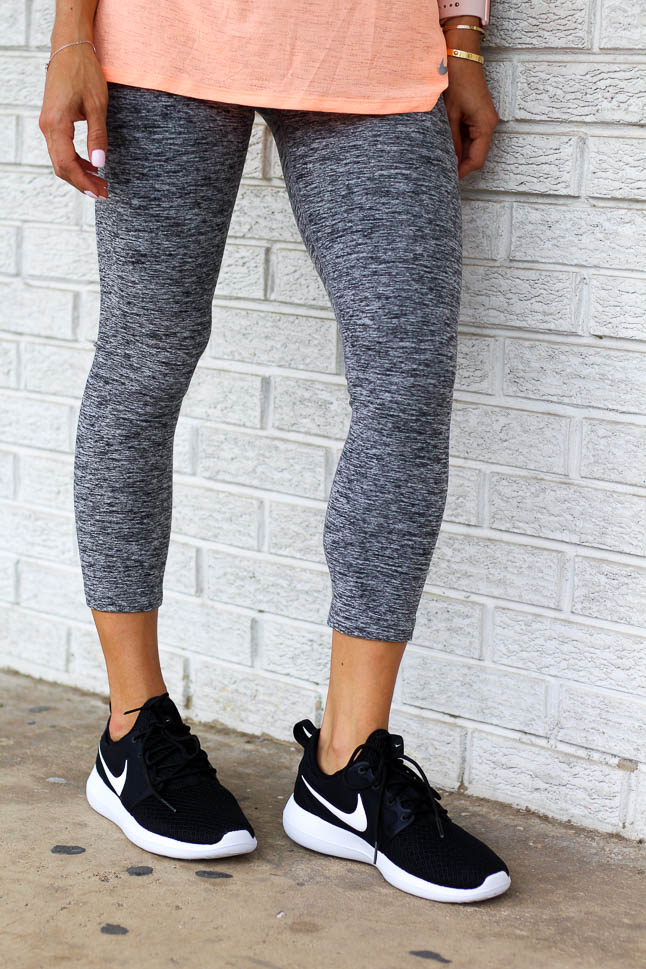 To answer the question, "How do you get toned and lean," can be kind of tricky, and a loaded question. There is not a one-word answer, and the things that we do will work for everyone, but how long it takes and the exact amounts of exercise, nutrition, etc is different for everyone.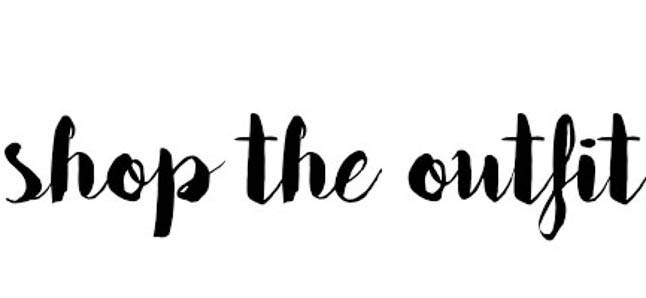 Please follow and like us: