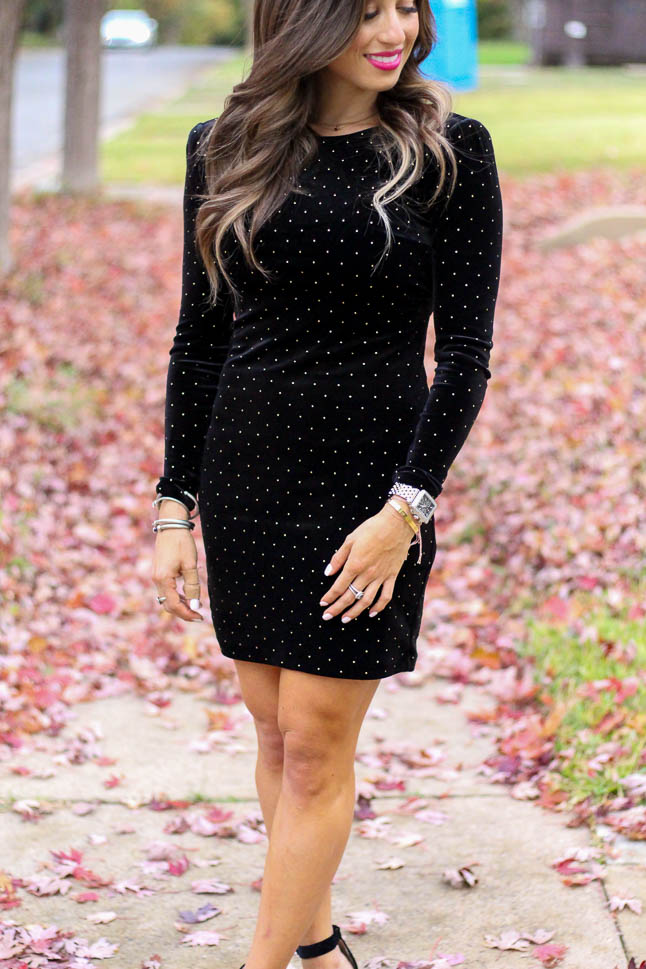 Thanksgiving week is finally HERE!! Who else loves Thanksgiving as much as we do? Literally, we are obsessed with all things fall related, and the food involved in this holiday is our FAVE. No joke, we eat enough for a family of 10. We could eat turkey and cranberry sauce for a couple weeks straight and not get tired of it! Speaking of Thanksgiving, we wanted to share this holiday look that is perfect for any party or event you have coming up. We also wanted to share some of our tips for staying healthy during Thanksgiving feasting (and any other holiday).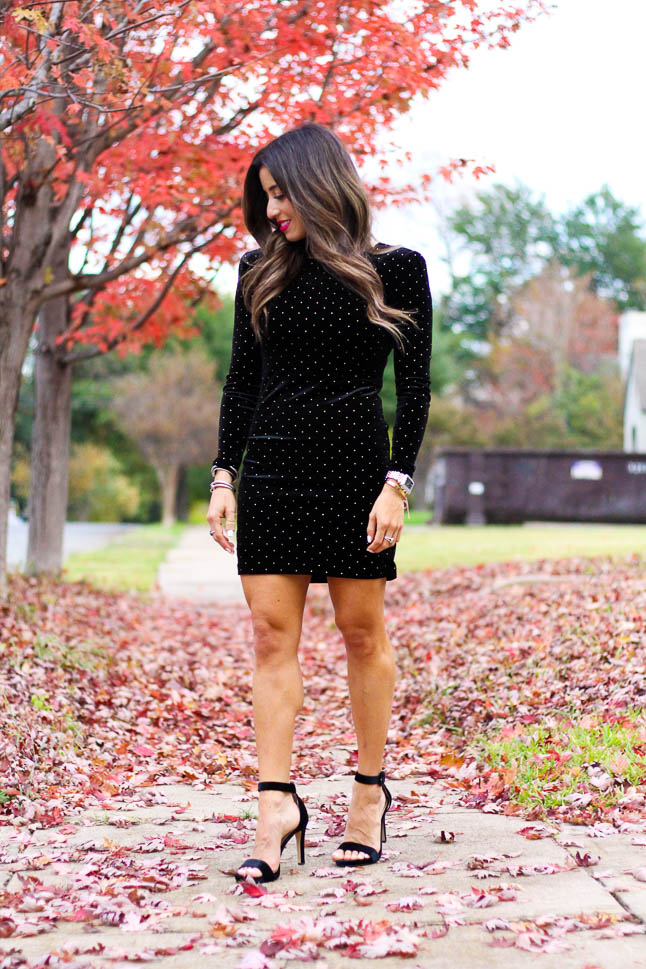 Before we get into our tips, we want to talk about this GORGEOUS dress. We were a little skeptical of it at first because it seems kind of 80's ish with the studs and velvet, but we fell in love with it. It is so gorgeous on and so glam! We are wearing 00 petite in it for reference.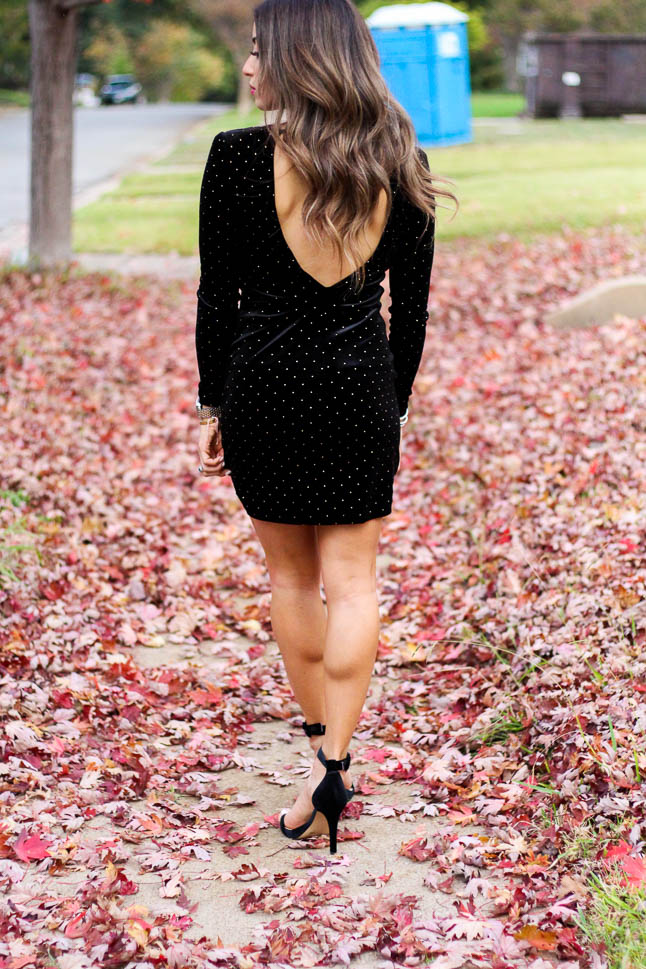 We paired it with some velvet sandals and found this pair that is super close to these and so cute with this dress!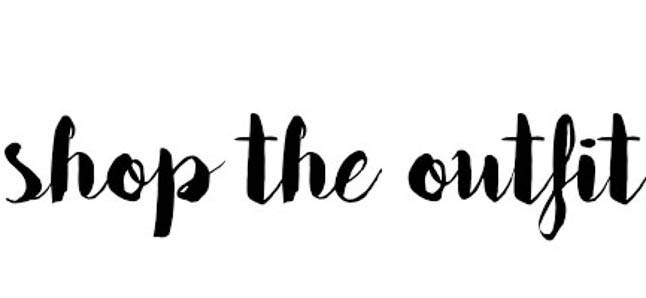 Please follow and like us: