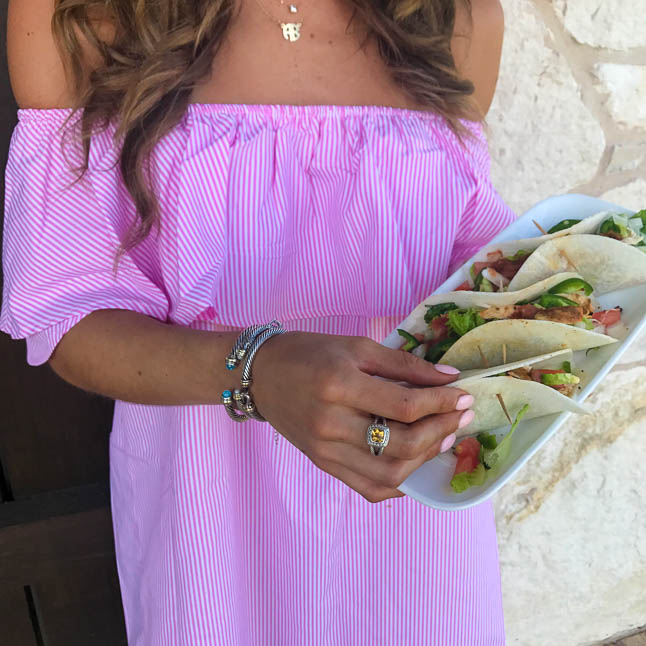 We are so excited to be sharing a recipe with y'all! It has definitely been a while, but we do love to cook! we are always looking for healthier alternatives to foods that we love or crave, so when we found these jicama tortillas at our local H-E-B, we couldn't wait to try them! These tortillas, as well as these Folios (which are taco bowls made out of cheese) are part of H-E-B's Primo Picks program, which are the best products they have in the store for that month.
Please follow and like us:
1. Slice chicken breasts into 1/4" strips or cut chicken tenders into small chunks. 2. Add spices and olive oil to coat. 3. Cook chicken on a preheated skilled over medium-high heat. 4. Sauté until cooked through. 5. Fill jicama shells with chicken, lettuce, pico de gallo, and other toppings of your choice.