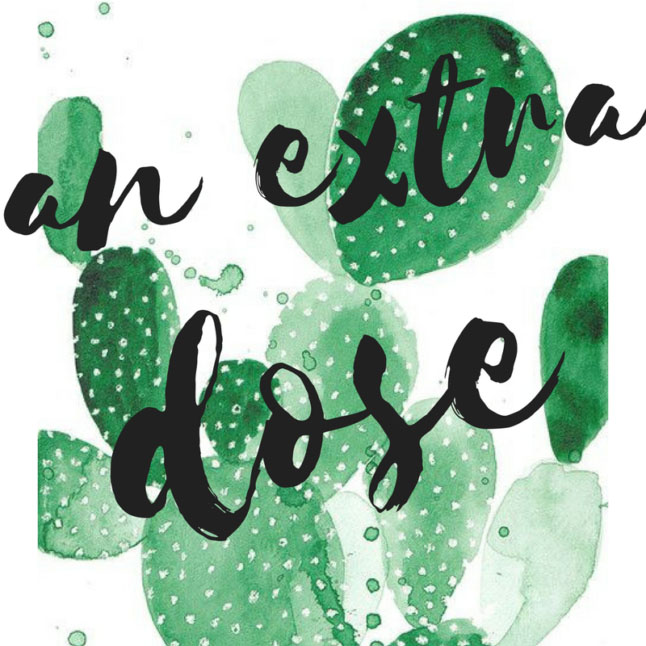 In case you missed our first few podcast episodes of An Extra Dose, you can listen to them under  on our main page (home page > Lifestyle > Podcasts). Our last episode can be found here.
The trio talks about their facial routines and shares skincare advise. They discuss their go to stress relief for girls on a budget: reflexology, and they share their top tips for how to successfully travel with boyfriends or groups.
We want to hear your feedback. We are just starting out, so any tips or anything you want answered, we are all ears! Also, don't forget to rate + review us on iTunes.
To listen to the episode, click the PLAY button at the top, or you can search "an extra dose" in iTunes or the podcast app!
Send any questions you wanted answered on An Extra Dose to doubledoseblog@gmail.com OR comment below on this post.
Items we we talked about in this post:
We also wanted to share some of our recent recipes y'all had asked about!
The first one is our smoothie bowl that we make a lot for breakfast. Super easy and great way to start the day if you're craving something sweet!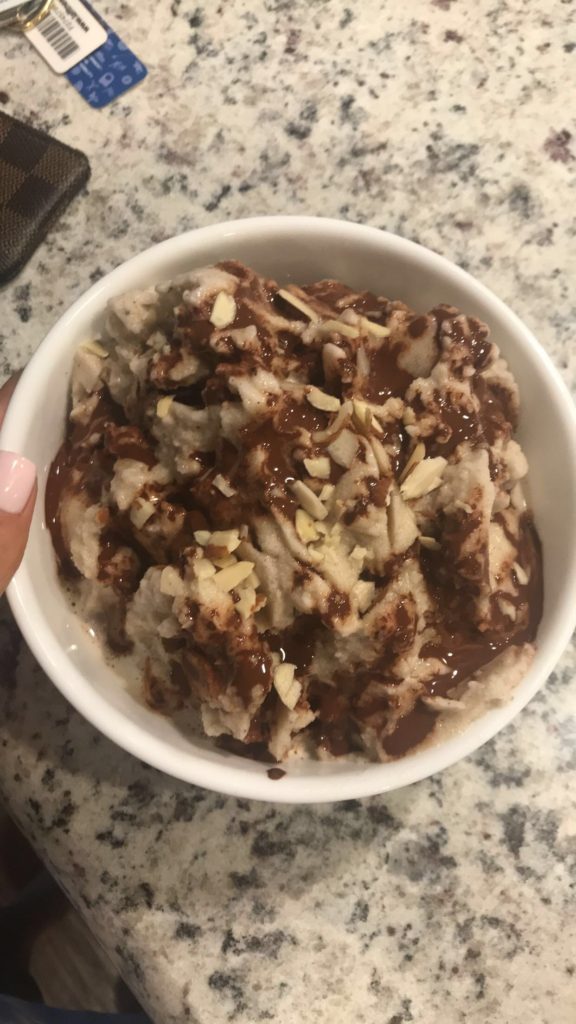 INGREDIENTS:
INSTRUCTIONS:
Blend it all (we use vitamix)—keep blending until ice is all gone and it's thick consistency
You can add in coconut oil, PB, oats, spinach, or fruit etc or on top!
PS- we like to use make chocolate sauce with stevia drops, hot water, and cacao/cocoa!
We made this spaghetti squash bake the other day and a lot of y'all were asking about it! Super easy and can be eaten for several meals! You can also add in any veggies or do different sauces like pesto, etc.
INGREDIENTS:
1

large spaghetti squash 

1/2 red onion, sliced

black olives
5-6 whole mushrooms, sliced

1

cup tomato sauce, no salt or sugar added

3

eggs, whisked

1 tsp Italian seasoning

salt and pepper, to taste
INSTRUCTIONS:
Preheat oven to 400 degrees.
Cut spaghetti squash in half lengthwise. Place spaghetti squash cut side down in a crockpot on high for 2-3 hours with a little bit of water.
Once squash is done cooking, remove threads and seeds and place in a greased 8×8 baking dish.
Saute onions, mushrooms, and olives in a pan on medium-high heat.
Add tomato sauce , Italian seasoning, salt and pepper to the pan and mix well.
Add mixture to the 8×8 dish and mix well with spaghetti squash threads.
Add whisked eggs to the baking dish and mix everything together.
Place in oven for one hour.
Read about our fave Dallas beauty spots here.
SaveSave
SaveSave
SaveSave
SaveSaveSaveSave
SaveSaveSaveSaveSaveSaveSaveSave
SaveSave
SaveSave
SaveSave
Podcast: Play in new window