If there is one food that reminds us of being younger, it would definitely be chicken fingers. It was literally my go-to all the way through college. I would order it at every fast-food place. My main favorites were Sonic, Chick-Fil-A, and Whataburger. Of course, the best part about eating them is dipping them in sauce (and having and excuse to eat with your hands). Let's be honest, though. I don't need an excuse to eat with my hands. I eat like a total animal sometimes.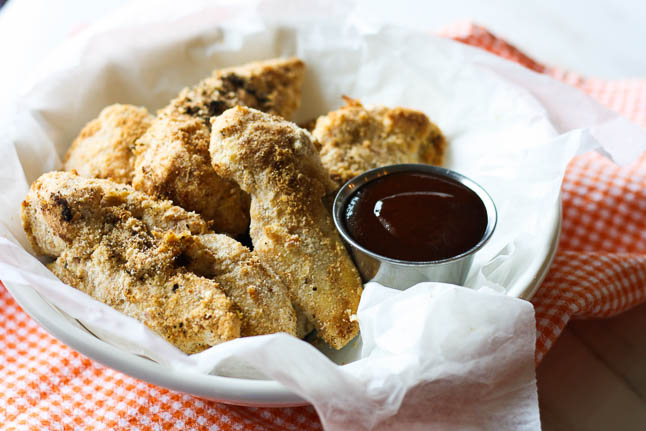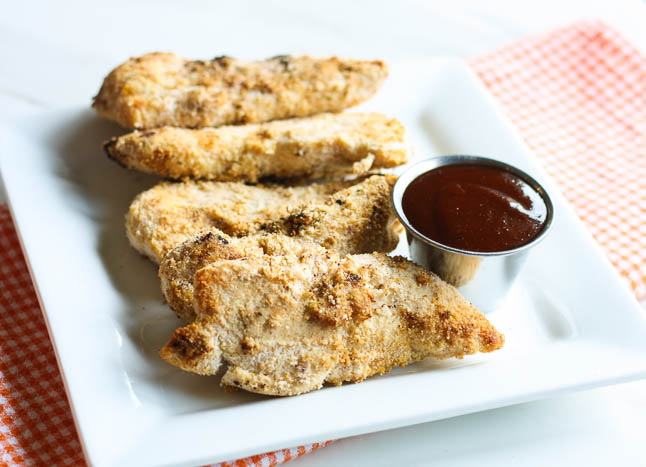 These chicken fingers are waaaaay healthier than the fast food ones I used to consume on the daily. Unlike those, these are grain and gluten free, and are not deep fried in a bunch of oil. These are oven-baked, so you can eat these without feeling sick afterwards.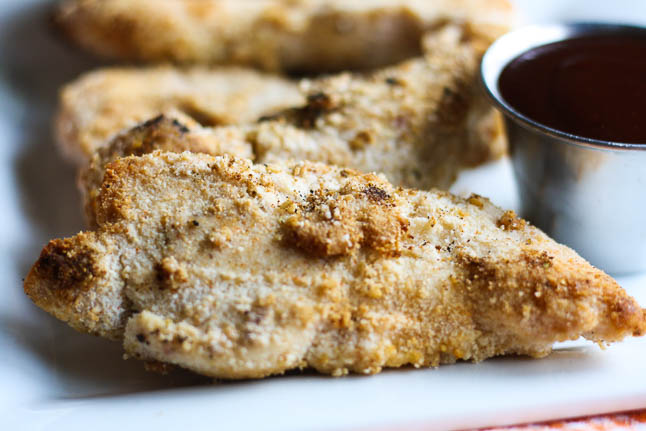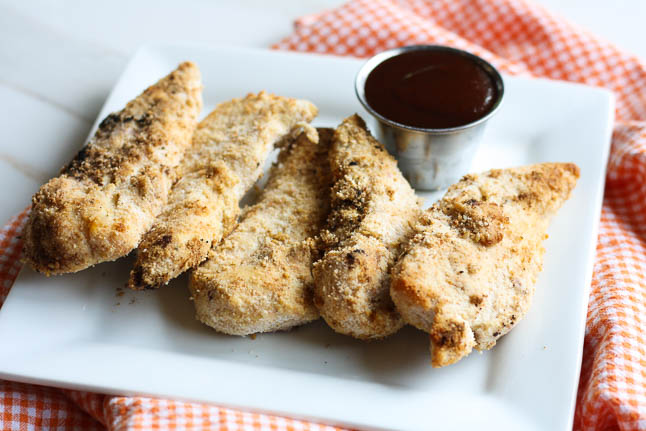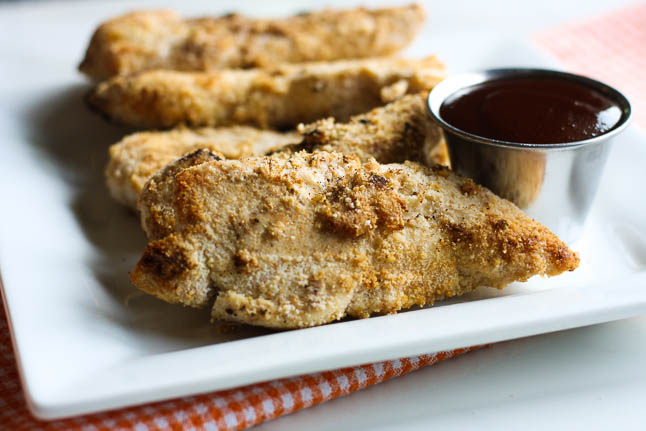 These are a perfect alternative for kids (or adults) because they're protein-packed and loaded with healthy and nutritious fats. They are so also super easy to make and are a one-pan meal. These babies are also perfect for leftovers the next day for lunch or dinner!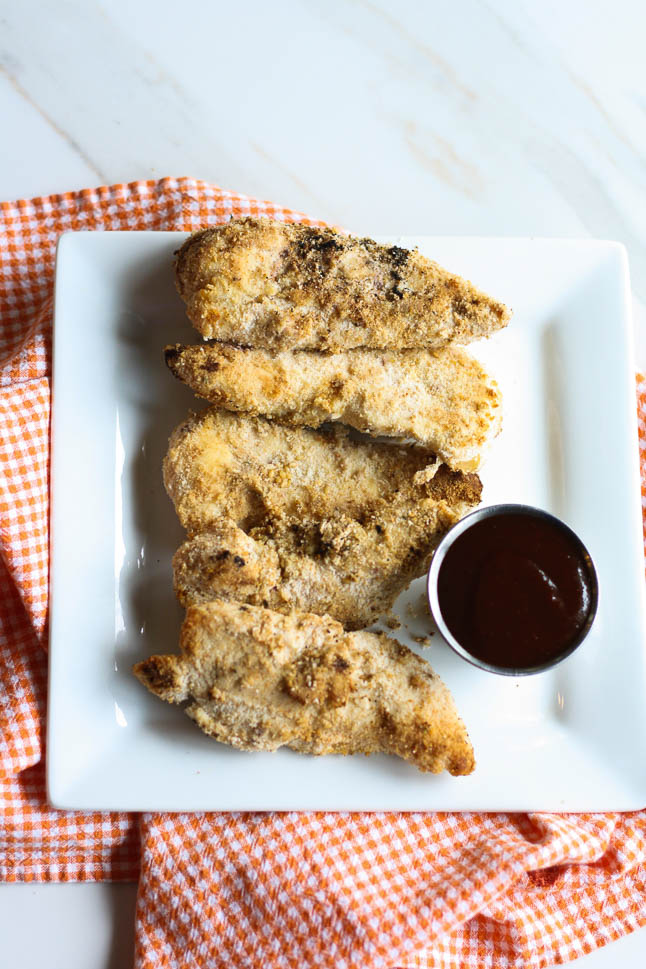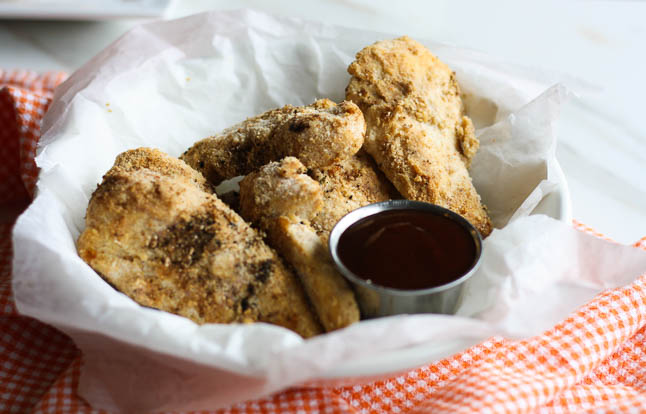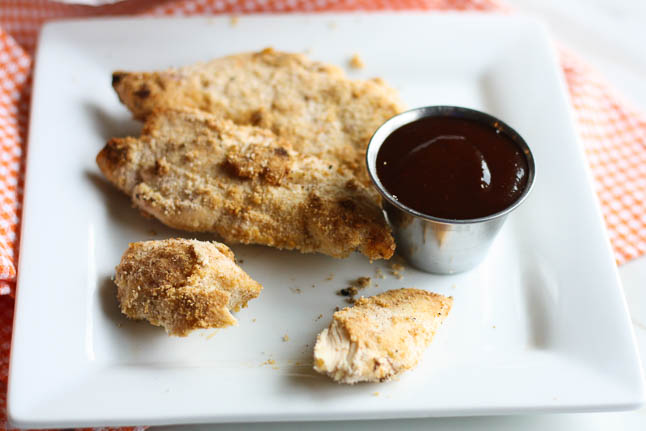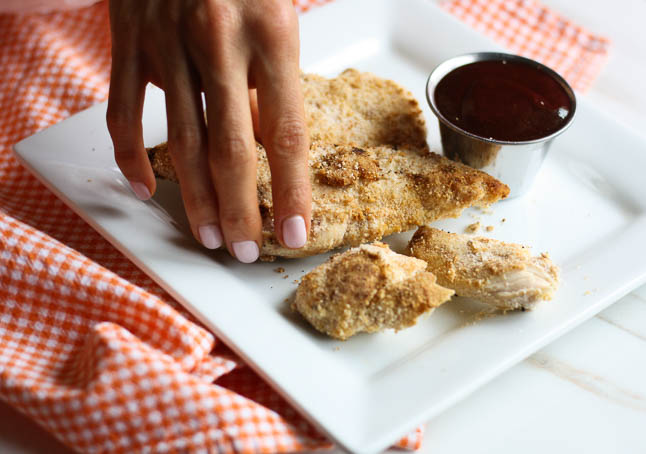 The best part is that the dipping sauce requires no preparation! I used KC Masterpiece Hickory Brown Sugar Barbecue Sauce. It is the perfect combination of sweet and savory and is the perfect compliment to these crispy chicken tenders. I don't know about you, but I LOVE sweet and savory combos because how can you choose just sweet or savory?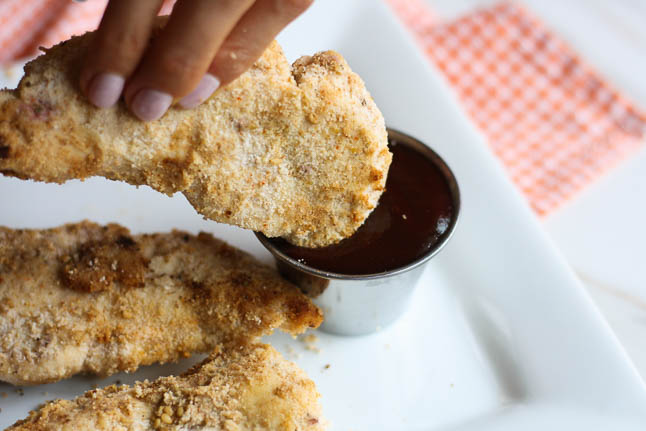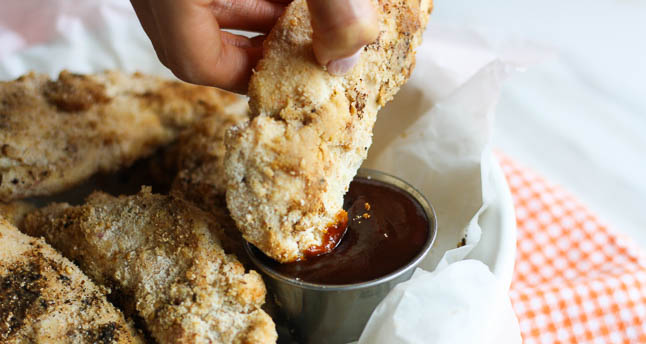 You could even marinate the chicken in some barbecue sauce before you dip it in the "breading" mixture for even more flavor!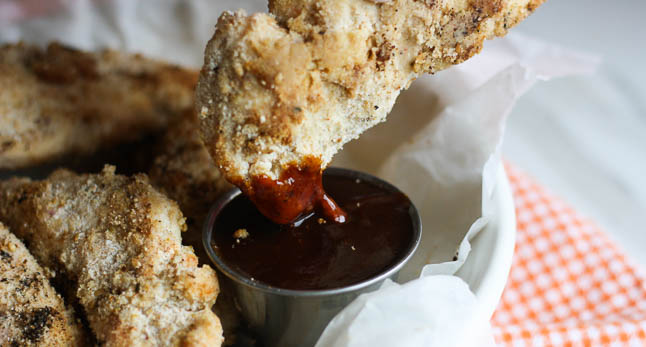 The ingredients are super simple, and if you eat gluten or grain free, you will probably already have these flours on hand. You may be able to substitute oat flour or regular flour if you don't have a wheat intolerance.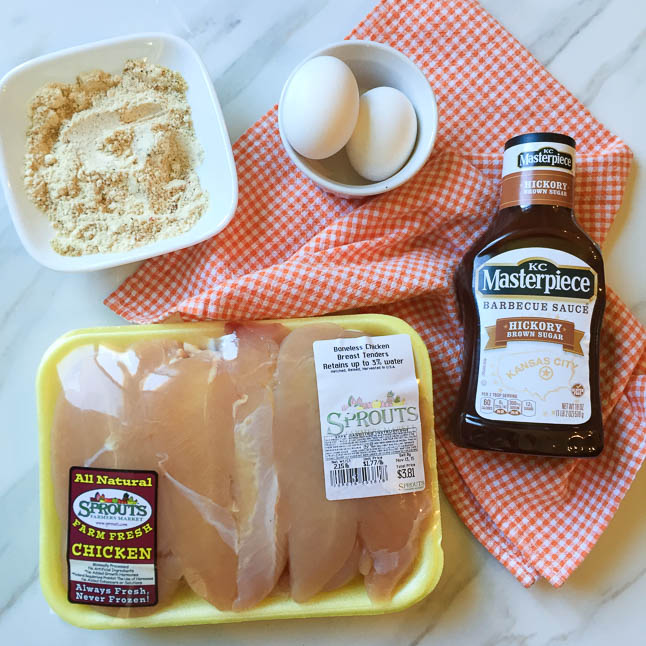 Please follow and like us: