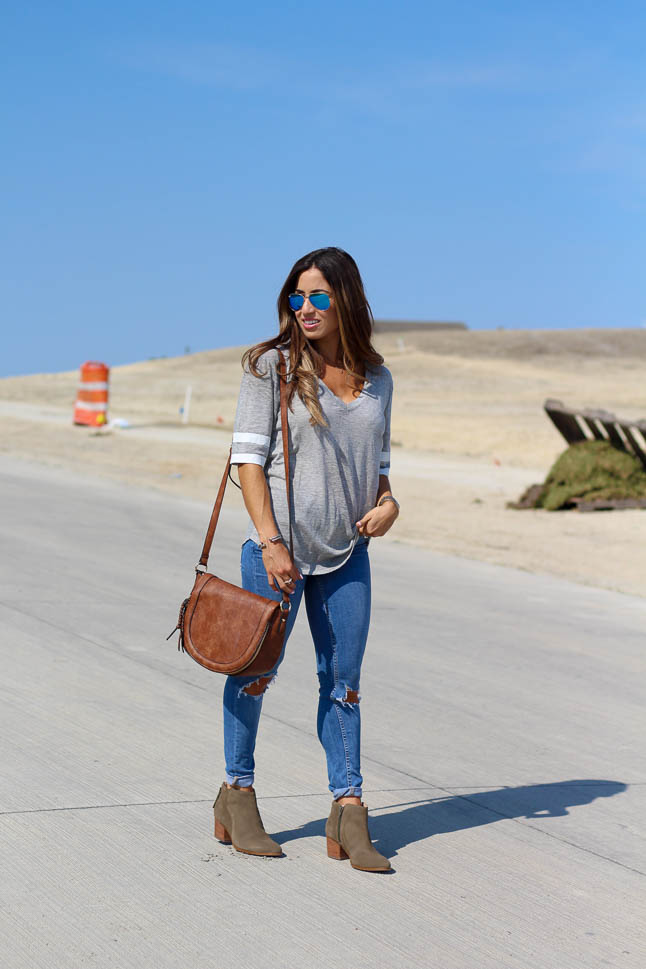 Y'all know that we are frequent travelers, and we had a reader question that we are so excited to answer today! We know that a lot y'all don't really like traveling. Lets be honest, who actually enjoys it?! Between having to pack all your belongings up, getting to the airport early, going through security and basically unloading again, to then waiting for your flight to be delayed, and then sitting on the plane, and then waiting for your luggage.. oh man, it is exhausting! We don't personally have a fear of flying, but we wanted to share our tips for flying easier (and less stressful) and some of our must-have travel items!
Before we get into that, we wanted to share this cute, but comfy look that would actually be great for traveling! A comfy tee, like this varsity tee is great because it looks more put-together than your typical baggy tee, and who doesn't love grey? We paired it with our favorite stretchy ripped jeans (great for long flights) and come in a darker color, too and these olive booties that go with everything! This bag is a great everyday bag and it matches everything.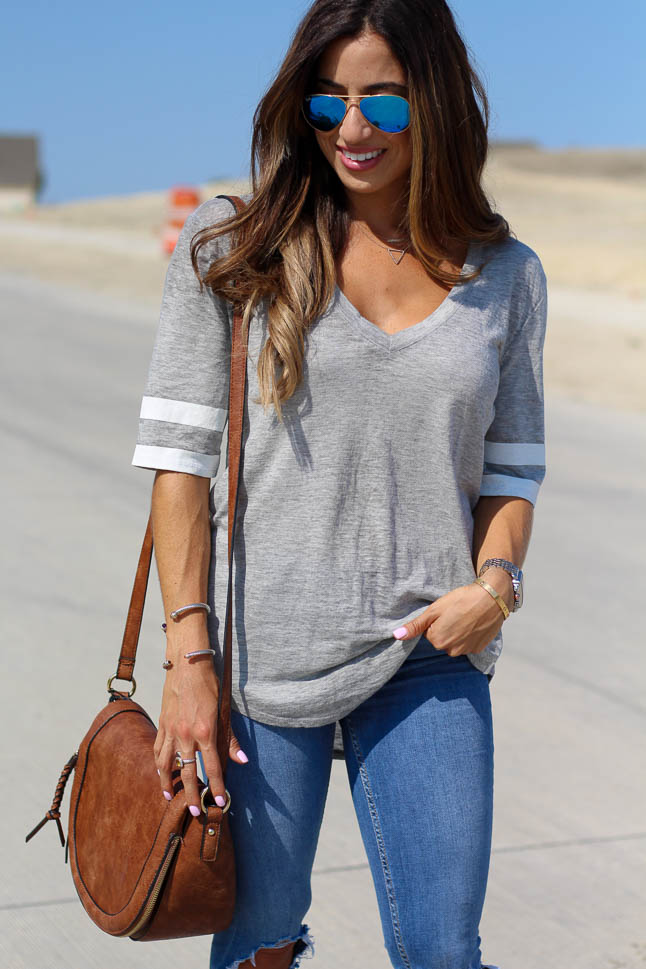 We don't typically like to travel in anything but workout clothes, haha, but this is a great outfit that basically feels like you're in leggings and a comfy tee, just more acceptable!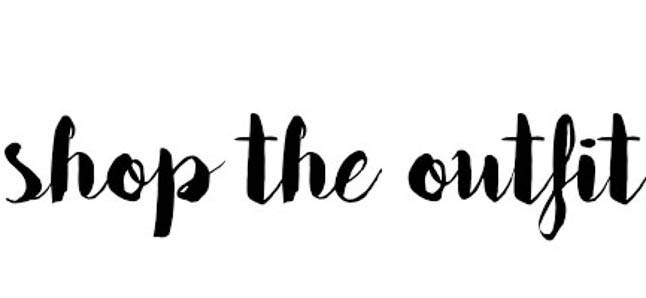 Please follow and like us: