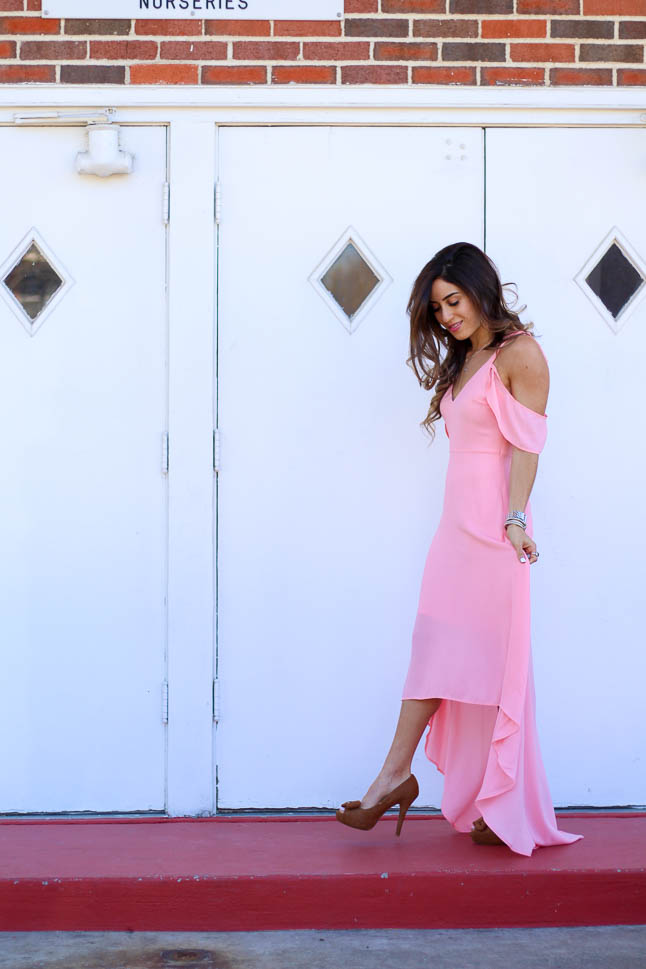 It is wedding season, so that means it is time to stock up on some great spring dresses! Of course, who wants to spend money on a dress you probably won't wear again? We wanted to share some great dress options that you could wear over and over again, and also for spring events and holidays coming up like Easter.
This pink maxi dress
is $88, and comes in 8 colors! They even have some great floral prints, which are so fun!